10 Reasons to Add Mental Health Professionals to Your Medical Team
Elderly patients at long-term care facilities may experience a variety of mental health concerns and problems such as behavioral issues stemming from adjustment to a new environment as well as problems related to Alzheimer's and other dementias. When those issues arise, it's important that the facility has an experienced team of psychologists and social workers who are prepared to help.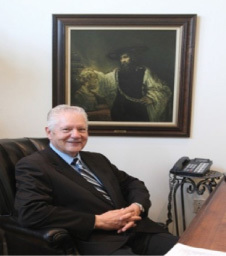 September 5, 2012 - A Medina County firm is expanding to address depression and other often overlooked mental health conditions among nursing home residents. Psychology Consultants Inc. is actively recruiting 20 new employees this summer to join its existing staff of 26 psychologists and five support workers.
The privately owned business provides psychological services to patients in 76 nursing homes in 15 counties throughout Ohio, according to founder and President Thomas I. McArthy, a psychologist for 27 years. The need for behavioral health services for the elderly is expected to continue to increase as the nation's population ages.
According to the National Institute of Mental Health, depression is a widely under-recognized and under-treated medical illness among elderly Americans. The risk for depression increases with other illnesses and impairments. The institute estimates as many as 11.5 percent of elderly hospitalized patients have depression. Millions of others have depression symptoms that fall short of major depression. Sadness and grief in response to loss can cause a temporary down mood. But contrary to popular belief, "depressive disorder is not a normal part of aging," according to the National Institute of Mental Health.
McArthy saw the need firsthand when he started devoting part of his practice to visiting patients in nursing homes in the mid-1980s. The work was challenging, he said, because many older patients are part of "a generation that really didn't want to talk with a psychologist."But he quickly discovered counseling older patients "was so refreshing and so satisfying," he recalled. "It feels like a mission to me. They're really a voiceless population."
In his practice, McArthy met women in their 80s who never talked about being raped in their teens and veterans who still struggled with disturbing memories from decades ago. "A lot of these people have carried burdens or secrets for 50, 60 or 70 years and never have been able to unload them," he said. In 1996, he decided to focus his practice primarily on counseling for nursing home residents and started Psychology Consultants. The firm also provides some other counseling services.
At the time, he only visited one facility in Brunswick. But as other nursing homes became interested in the company's services, Psychology Consultants added more staff to meet the demand.
Psychology Consultants assigns a staff psychologist to each nursing home, assisted living and other facilities under contract to provide regular onsite counseling to residents who need the services, McArthy said. The counseling company then bills the patient's insurer — typically the federal Medicare program — for the care.
The company provides counseling to about 400 patients a month, representing roughly 20 percent of the residents of most facilities under contract. That number provides an economy of scale that allows Psychology Consultants to remain profitable, even with payment cutbacks, McArthy said. He declined to release any specific financial information about the privately owned company. Psychologists are paid an hourly rate, McArthy said. Full-time workers receive benefits as well.
The employment model was attractive to Nancy Rex, a psychologist for about 30 years. Prior to joining Psychology Consultants a decade ago, she worked in private practice. "I loved doing the consulting part of it, but I really didn't care for the paperwork and the burden," she said. Rex regularly sees about 20 percent of the residents in two facilities: Ridgewood Healthcare Center in Copley Township and Manor Care in Barberton.
"I love that I get to see the elderly over a long period of time," she said. "They have so much wisdom. They don't have to impress people anymore, and they have amazing life stories." Patients typically are referred for counseling services by the doctor, social worker, nurses or other staff at nursing homes that contract with Psychology Consultants. "They're very well received by our staff and, more importantly, our residents," said Marsha Kuhn, a licensed social worker at Samaritan Care Center and Villa in Medina, which has contracted with Psychology Consultants for about five years.
By: Cheryl Powell
Beacon Journal Medical Writer